About Us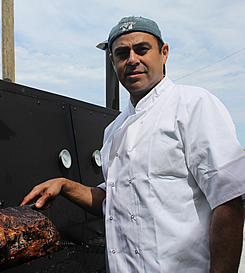 Chef John's culinary journey began when he was a little boy cooking in his mother's kitchen, trying to master all of her recipes. Even today he says "she was my greatest teacher". In his teens he worked for his aunt at her restaurant in Texas. From there he attended culinary school in Houston and later started working in the fast food industry with Wendy's. Eventually moving to Los Angeles California John later became a training director for Wendy's and worked side by side with Dave Thomas for several years.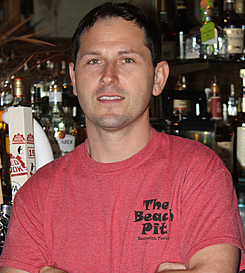 Mike joined forces with John in Georgia and they opened a BBQ restaurant near Helen in the foothills of the Smokey Mountains in 2009. Mike's family has owned property on St. George Island for many years, so while vacationing here back in 2010 they decided this would be a great area to open a second restaurant.
So in August of 2011 John and Mike opened The Beach Pit on St. George Island. They wanted to offer something a little different from the other restaurants, so they decided to incorporate BBQ, seafood, steaks and burgers…something for the whole family!